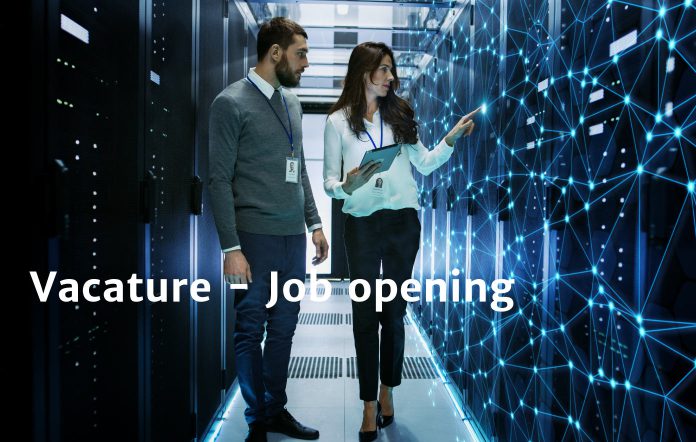 Our company was founded in 2016, and we are a global innovator in cloud solutions, working with integrity and a personal approach with customers and partners to deliver a comprehensive suite of end-to-end managed IT services.
In a few words, we take businesses to the cloud and back!
With over 150 employees (and counting) across a number of regional offices in Ireland, the United Kingdom, and the Netherlands. Our team members enjoy a culture that promotes collaboration in a family-friendly working environment, as well as supporting personal autonomy, self-development, and a commitment to our shared goal of delivering market-leading IT services.
About the role
Due to our continued rapid expansion we are searching for a talented Marketing Director to join our team and take our marketing function to the next level. This will be a dream position for an ambitious and entrepreneurial Marketing professional who is looking for their career defining role. If you like high growth in a family friendly collaborative environment with progressive, supportive, and skilled colleagues – this is the role for you!
Role Responsibilities
As Marketing Director you will be responsible for the marketing team and the strategy across all regions. The marketing team works closely with the sales teams in the different regions as well as with Product Management. Furthermore, you and the team will work closely with both our channel partners and our key vendors.
Main Responsibilities
Develop and execute the Marketing Strategy;
Establish, evaluate and track the success of quarterly and annual marketing objectives;
Manage the marketing team that is responsible for:

Brand positioning and brand messaging;
Our website;
Content generation (Brochures, whitepapers, slide decks, reference cases, etc)
Managing marketing & nurture campaigns;
Managing Social media;
Organizing events;
PR;
Managing Hubspot;
Rebranding new acquisitions to us;
Building relationships with the marketing departments of our channel partners.

Responsible for the group marketing budget;
Build a strong relationship with the marketing departments of our key vendors.
Essential Skills / Experience
10+ years Marketing experience
Experience in building a global distinctive brand
Prior success in creating and aligning strategic marketing roadmaps across multiple regions
Experience in growing and leading regional marketing teams aligned to unified vision
Employer branding experience – having led large scale re-brand projects from start to finish
Proven ability in partnering with senior management, sales teams, and technical engineers to become a trusted marketing leader and source of marketing/brand expertise internally
Expertise in story telling / creation of content / along with genuine passion for delivering creative and innovative marketing plans from concept to outcome
Ability to yield both qualitative and quantitative data from marketing campaigns that allows continuous improvement from one project to next
A commercial / marketing / communication related Masters' degree
Proven ability to work in a fast-paced environment and deliver deadline-based projects
Fluent in English, both speaking and writing
Affinity with IT and a background within the IT sector (ideally with exposure to Cloud)
Why would you choose for us?
We are one of the fastest-growing cloud solution providers in Europe
Our company culture is exceptional and comes from a shared vision of delivering market-leading cloud services in an unbeatable work environment
We consider a flexible working with a family-friendly focus at the very core of our company values
Work from home culture – even after COVID
We have beautiful office locations across Benelux, UK, and Ireland, with highly talented, caring, and supportive colleagues
Interested in this job?
You can send your application, consisting of a motivation letter and CV, to Mark Karsch via the application form at the bottom of this page. You can also contact Mark for questions about the position via mark@mkdigital.nl.
We are always looking for the candidate that most closely matches the above profile. However, if you are not fully meeting the requirements, but still think, that we should choose you – don't hesitate to still apply or contact us!