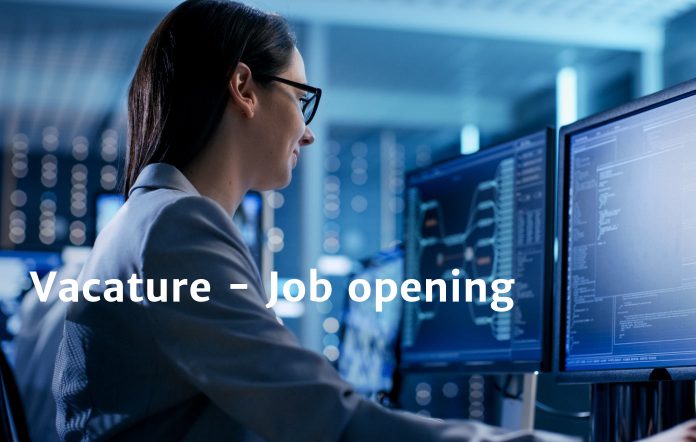 Description of the company
We are the leading owner, operator and developer of large scale, carrier and cloud neutral multi-tenanted data centres in Europe and Asia-Pacific. Our customers use our services to outsource the location of their business critical IT infrastructure. Our ability to provide multi-tenanted environments in secure and resilient space solutions has led to a host of commercially sensitive organisations such as government agencies, banks, stock exchanges as well as multi-national blue chip companies choosing us as the location to house their IT equipment.
The Amsterdam data centre, directly connected to the national grid, is the city's only provider with a dedicated mains power supply of 60MVA (current and planned) at 50kV. With 40,576 sq. m of state of the art space, a planned extension to the data centre will increase this by a further 28,000 sq. m. We aim to consistently offer the highest levels of service, responding quickly to changes in technology and customer requirements.
Our continued success depends on the quality of our people and therefore aim to recruit the best talent in the industry and offer continued development to meet our demanding business requirements. We require highly skilled and motivated employees, who are committed to delivering the high standards our customers expect. In return, our employees can expect a stimulating working environment with plenty of opportunities for career development.
Organisational structure
The corporate organisational structure is matrix based.
Job context
The FM Shift Manager will be a technically competent individual. The FM Shift Manager is part of the technical team within the Amsterdam Site operations team and reports to the Facilities Manager.  As a member of the site technical team, the Shift Manager is responsible for the availability of all critical technical infrastructure (power, cooling and safety & security systems) according to contractual agreements and  client Service Level Agreements and forecasted capacity. The technical team needs to ensure one of our management representative is available on a 24/7 basis.
The assigned responsibilities are managed and executed in close cooperation with the incumbent Facilities Management contractor and specialist (Orginal Equipment Manufacturers)  contractors. In this, the primary responsibility of the Shift Manager is to monitor and manage the contractors in order to perform the required operational service activities in a qualitative, safe and cost effective manner.
Purpose of job
The FM Shift Manager monitors all site based plant, equipment and infrastructure, conducting daily walk rounds of the site and monitors the performance of the Facilities Management supplier. The Shift manager will implement and manage the yearly maintenance plan and,  when required, coordinate and manage incidents and investigate  route cause analysis on incidents and events.
The contractors  are required to complete all reactive or planned maintenance activities in accordance with the site Computerized Maintenance Management System. The Shift Manager needs to ensure the works are completed in a timely maner and to a level of quality that is consistent with our company aims and customer requirementsEnsuring maintenance records are kept up to date will also be in the Shift Managers remit
The FM Shift Manager is managing quality time and process and is our representative to face the customer when required.
Results required from job
Health & Safety: As with all employees, the Shift Manager will be responsible for adopting safe systems of work as laid out our policies and procedures. Responsible to supervise and improve Health and Safety at the data centre and monitor, report and escalate H & S breaches to senior management.
Maintain uptime of the data center services: As a member of the technical team responsible to ensure the data centre services maintain 100% availability and to maintain redundancy on all critical power and cooling equipment. Capable to lead or assist in a team of internal and external specialist to respond to plant failures or other such site situations in accordance with the incident management procedure.
Maintenance: Responsible to ensure the execution of programmed and reactive maintenance tasks or attendance on specialist contractors for the schedule generated by the computerized maintenance management system (CMMS) and the associated Scope of Service.  The Shift Manager will ensure that fire, building management and security systems are continuously monitored and operation of all control, monitoring.
Technical Expert: To be capable of understanding operation of all electrical and mechanical plant on site. An in depth knowledge of assigned technical areas. Review reports, initiate changes/projects to improve the availability and continuity to scrutinise and enhance Method of Operation (RAMs or Risk Assessment Method statements).
Project Responsibilities: Become the Operations project champion or senior user role for assigned specific projects (technical or organizational). Work with the Project teams during the design and implementation stages of eth project and work closely to coordinate the handover of the project to daily operations – (operation and maintenance  manuals data and input to the CMMS)
Reporting: To ensure site measurements and records (as required by management) to monitor performance and energy consumption are collected and presented in a timely and accurate manner. During an incident, that event notification, escalation, and adherence to our required notification and escalation policy is achieved.
Training: To demonstrate understanding and absorb training in management principles as well as site specific plant operation and configuration. Contribute to Emergency Response Drills on a regular basis and ensure complete readiness for any unforeseen incidents.
Interested in this job?
You can send your application, consisting of a motivation letter and CV, to Mark Karsch via the application form at the bottom of this page. You can also contact Mark for questions about the position via mark@mkdigital.nl.
We are always looking for the candidate that most closely matches the above profile. However, if you are not fully meeting the requirements, but still think, that we should choose you – don't hesitate to still apply or contact us!