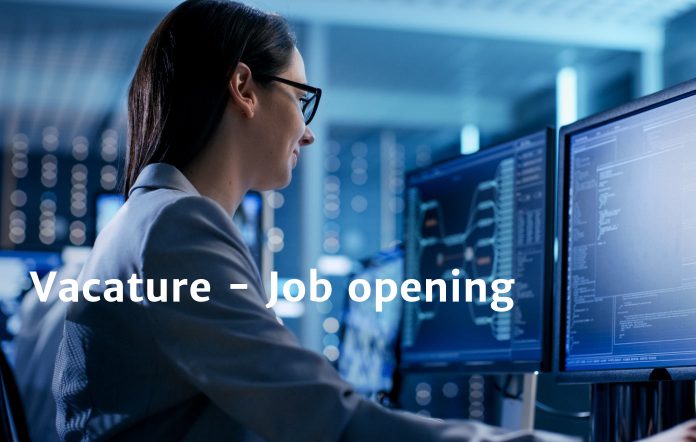 We have a big responsibility in making sure all our services are secure and safe. Your role as our ISO would be to review existing standards, adjust if needed and create new standards. You would advise and act as the source of information for every colleague within the organization.
About the Job
Who we are
We are a leading provider of high-performance, low-latency hosting through a vast, privately-owned global network. As game sector veterans, we know what it takes for a network to withstand heavy demands. Now we're growing faster than ever, keeping some of the world's biggest games and WebRTC services online, and their users connected.
The role
The ISO reports to our Manager of Service and is a very independent role within the company. You get to have an influence on every department and all processes we have within the organization. Your policies are leading that's why you make sure they are always up to date and checked regularly. You are responsible for getting our board the latest information and updates on potential security risks. This is not limited to just our information security but also involves our physical office- and data center spaces around the world. We have several certifications and are looking to add more, you would be responsible for both the in- and external audits. Experience in both ISAE3402/SOCII and ISO14001 will come in handy. In short, a very diverse and challenging role.
About you
Who you are is just as important as what you can do. You'll be a hands-on self-starter with an entrepreneurial spirit. You can be your own master and relish the opportunity to structure your days and interconnect with a multitude of people within the organization. You are not only able to spot room for improvement but also know how to implement it. Being structured is what you like most but you must be able to improvise when plans are not unfolding as they should. Most importantly, you're a team player who can stand your ground in a fast-paced but fun working environment.
Work environment
Compliance is an independent group within operations and reports to our Manager of Service. You would be our only ISO which is why being able to be work independently is very important and experience is key. Our head office is based in Rotterdam. Working during the pandemic is a challenge, but we can proudly say we have met that challenge head-on. Despite the distance, we can collaborate, bond, and get you settled. You'll also have the freedom to structure your days, work times, and environment. If you feel safer working from home, take advantage of our budget for your home office equipment. Alternatively, feel free to use our Rotterdam office, including the fully equipped gym, kitchen, and gaming room (whilst complying with social distancing measures, of course).
Your Responsibilities
Create and improve our security policy
Be a sparring partner for your colleagues
Creating and maintaining our High-Level Structure Document (HLS)
Coordinate, Report, and Implementing all security aspects
Reviewing and maintaining certifications e.g. ISO 27001
Point of contact for internal and external partners
Conducting security testing
Survey internal compliance
Your Skills
5 years plus experience in Information Security
Finished an HBO+ or Bachelor study on Information Security
Creative in problem resolving, problem-solving mindset
Knowledge of IT/Business and IT software
Experience in (game-) hosting is a plus
Openminded and good communication skills to customers and vendors
Team player
Self-managing
Good time-management skills and be process-oriented (a to z)
Sense of ownership
Pride in your performance and understand how that impacts the company's success
Persuasiveness
Additional nice things
Work From Home Budget
High-End Laptop
Annual Bonus
Travel the Globe
Vitality @ Work
Workout in our Gym
Personal Development
Get Free Games
Fantastic Bar
Interested in this job?
You can send your application, consisting of a motivation letter and CV, to Mark Karsch via the application form at the bottom of this page. You can also contact Mark for questions about the position via mark@mkdigital.nl.
We are always looking for the candidate that most closely matches the above profile. However, if you are not fully meeting the requirements, but still think, that we should choose you – don't hesitate to still apply or contact us!