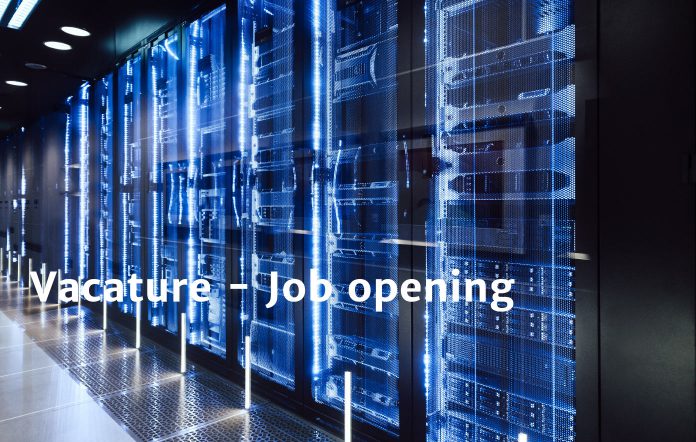 MK Digital is an ICT recruitment and selection agency specialized in the data center, cloud, telecom and hosting industry in the Benelux.
Thanks to our 14 years of experience and personal way of working, we have an extensive network of ICT professionals and top talents in the field of technology, sales, finance and marketing. This enables us to quickly match the right candidate with the right client.
Below you will find a vacancy of one of our clients. If you are interested in this vacancy, please apply directly using the form at the bottom of this page.
Do you think that a friend, family member or acquaintance might be interested, tip us off and receive 50% of our earnings as soon as we have found him or her a job, for more information, just give us a call or mail Mark at mark@mkdigital.nl!
Job purpose
As a Medior Engineer your realise implementation of upgrades and changes in the network. The focus of the Medior Engineer is to perform installation, testing and administration of network equipment and infrastructure within our platform, including different types of routers, switches, servers, as well as to connect the required cabling (Fiber, UTP, etc.).
Key responsibilities
Manage network equipment and infrastructure: the Medior Engineer performs installation, testing and administration of network equipment and infrastructure within the platform, maintains lab infrastructure and manages the capacity of the infrastructure.
Manage data centre providers: the Medior Engineer manages the supply and stock of all the used equipment for data centre providers where we have PoP locations and stays in close contact in order to perform installation activities.
Support Network Operations Centre (NOC): the Medior Engineer supports the Network Operations Centre (NOC) in case of problems with the physical installations, as well as performs testing of network equipment and infrastructure and executes preventive and planned maintenances focused on hardware requirements.
Qualification and competencies
MBO degree or equivalent in mechanical / electrical field of study
Good knowledge of English (written and spoken); Knowledge of Dutch is a plus
Minimum 3 years of experience in a similar position within a Telecom/ISP or data centre environment
Data centre-related and ISP/OSP experience
Experience with racking and cabling of equipment
Hands-on experience with copper/fiber cabling technologies
Experience with electrical power infrastructure/grid
Experience with DCI/DWDM equipment
Experience with and ability to compose detailed technical documentation
Insight in the structure and relations that make up a network
Soft skills
Eager to solve problems
Well-organised
Able to work independently as well as within a team
Eager to learn
Customer-oriented
Able to multitask
Good eye for detail
Interested in this job?
You can send your application, consisting of a motivation letter and CV, to Mark Karsch via the application form at the bottom of this page. You can also contact Mark for questions about the position via mark@mkdigital.nl.
We are always looking for the candidate that most closely matches the above profile. However, if you are not fully meeting the requirements, but still think, that we should choose you – don't hesitate to still apply or contact us!