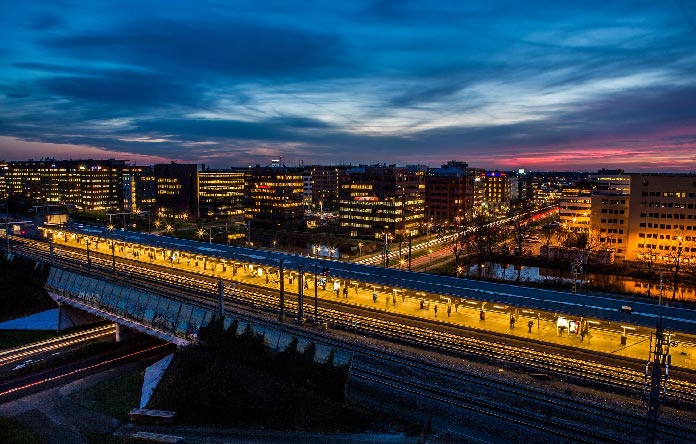 Shares in TuSimple, a developer of autonomous trucks that is backed by Volkswagen and UPS, fell sharply on Thursday after its initial public offering, suggesting that investors have doubts about the company's promise of putting its technology on the road by 2024.
The start-up, which is based in San Diego, raised more than $1 billion in an I.P.O. that valued it at nearly $8.5 billion. Shares started trading on the Nasdaq under the symbol TSP at $40 each around noon, but quickly fell as much as 19 percent.
TuSimple and other companies working on autonomous vehicles believe that long-haul trucks are particularly suited for self-driving technology. Routes along highways that trucks travel repeatedly are easier to map and present fewer challenges than local roads, where self-driving systems have to deal with unpredictable stop-and-go traffic, pedestrians and cyclists.
TuSimple's self-driving technology relies on several sensors but is centered on long-range cameras, which it says can map objects within five centimeters of accuracy and see as far as 1,000 meters. The company has a fleet of about 70 trucks, with 50 in the United States and 20 in Europe and Asia. As of late March, the company said it had more than 5,700 reservations for vehicles, which typically require a deposit of just $500.
The company, which is testing its technology with safety drivers on roads in the Southwest, said it aims to start making fully autonomous trips on highways by 2024 through a partnership with Navistar, the truck manufacturer. TuSimple has mapped over 3,000 miles of highways and expects to map the entire 46,000-mile Interstate System over the next three years.
Competition is heating up. On Thursday, Walmart said it was investing in Cruise, the autonomous vehicle division of General Motors.