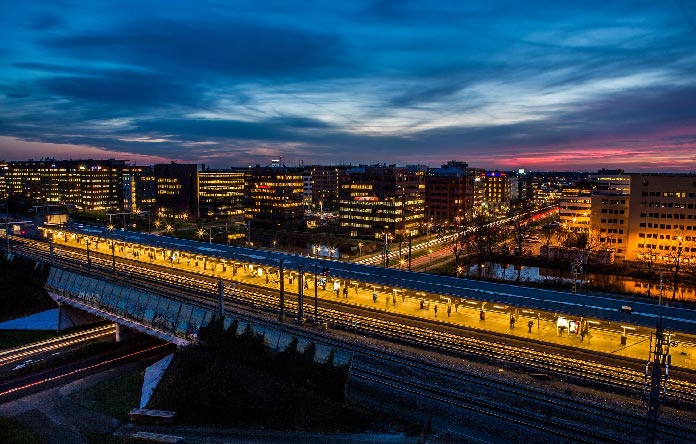 Parler, the social network popular with conservatives, is making its comeback.
The app had been kicked off iPhones, Android devices and even the internet in January after tech companies said Parler had not effectively policed content on the network around the time of the Capitol insurrection on Jan. 6.
But on Monday, Apple said in a letter to two federal lawmakers that it had approved Parler's return to iPhones because the app had agreed to more aggressively patrol what its users posted, according to a copy of the letter obtained by The New York Times.
An Apple lobbyist said in the letter that the iPhone maker had removed Parler from the App Store in January because it wasn't taking down "posts that encouraged violence, denigrated various ethnic groups, races and religions, glorified Nazism, and called for violence against specific people."
Since then, Apple employees have "engaged in substantial conversations with Parler in an effort to bring the Parler app into compliance." Last week, Apple told Parler that it was welcome back because of changes it had agreed to make to the app, the lobbyist said in the letter. Parler would return to the App Store when it submitted its new app, he said.
Parler did not immediately respond to a request for comment on Monday.
Parler's return to iPhones follows the revival of its website after it went offline for about a month. Amazon had pulled support for Parler's social network in January, forcing its website to go dark. Parler came back online in February with the help of a small web-hosting company near Los Angeles called SkySilk.
Since then, some users have returned to Parler, but it appears there is less overall activity on the social network since the time of the election. Most of the conversation around Parler revolved around politics, and the user base was overwhelmingly supportive of former President Donald J. Trump. Executives at Parler, including its co-owner Rebekah Mercer, the conservative donor, hope the iPhone app can help the social network regain steam.