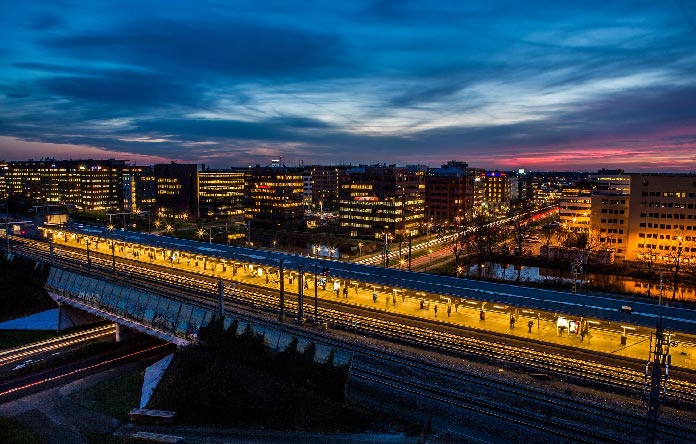 This article is part of the On Tech newsletter. You can sign up here to receive it weekdays.
An all-you-can-eat buffet can be glorious. (Uh, at least before Covid-19.) Pay a single price and get options to tuck into roast beef, pizza, green beans, a chocolate fountain and more. It's gluttony made easy.
Many of the subscriptions to digital services work the same way. Netflix, Spotify and Amazon Prime typically charge one fee for access to a collection of goodies.
There are signs, however, that the all-you-can-eat digital subscriptions are becoming more nuanced. Some companies including Disney and Whole Foods, the grocery chain that is owned by Amazon, are charging subscribers more for compelling extras. Others including Spotify and YouTube are experimenting with subscriptions that cost less but come with compromises. Both strategies may show that the endless digital buffet is changing for good.
I don't know whether the subscription strategies will stick, or how we might respond to having more choices. Maybe you'd like the option to pay less at the buffet because you always skip dessert or to pay a little more for filet mignon. Or it could ruin the simple appeal of the buffet.
Either way, we should get used to more experiments. This week, The Verge reported that both Spotify and YouTube are trying out lower-priced subscription offers with limitations. YouTube, which charges $12 a month in the United States for its video and music service without commercial breaks, is testing an offer in some European countries at less than half the usual rate. This offer excludes some of the typical features that paying customers receive, including the ability to download a video for later when you won't have an internet connection. Spotify is also experimenting with a limited offering for as low as 99 cents a month compared with a typical $10 monthly subscription.
Disney is going the other way by charging extra to Disney+ streaming subscribers who want to watch at home some of its newly released movies. Bloomberg News reported this week that Whole Foods is testing a $9.95 delivery fee in some U.S. cities. Until now, both Whole Foods and Amazon's Fresh grocery service have mostly not charged an additional delivery fee to Prime members. (Fresh will apparently not require a separate delivery fee. I don't get it, either.)
Many of the all-you-can-eat digital subscription services are a little nuanced already, with higher prices for households with more devices and less expensive subscriptions with limitations in some lower-income countries.
Mostly, though, these companies have a relatively straightforward proposition of a single price for everything that they offer. And there are potential risks when companies shift away from the all-you-can-eat model. People who already pay for Prime or Disney+ might feel ripped off when they're asked to pay even more. Lower-cost subscription options might entice users who had been paying full price.
One of Netflix's overlooked superpowers is that there's (mostly) just one version, without add-ons for sports or new-release movies, or different prices with and without commercials. The simplicity of a single subscription offer removes the need to evaluate a bunch of options before deciding to sign up.
But the advantage of adding more subscription permutations is they might offer more people what they want. I don't pay for a subscription to Spotify, but I might be tempted if I could pay a little less even if I don't get all the goodies of full paying members. I could also imagine that an electronica fan might like a cheaper Spotify subscription that includes only the music that he's likely to listen to.
It can feel as if online subscriptions have been around forever, but they're a relatively new and still evolving feature of online life. I'm still not sold that subscriptions to everything are the best path, for either our wallets or the companies and people trying to earn a living online.
But it makes sense that subscription offers will start to fragment because not everyone wants the same thing. We might get more of exactly what we want, and we may come to miss the gluttony made simple.
---
Before we go …
Humanity's collective power is needed to fix our biggest problems. But my Opinion colleague Farhad Manjoo asks, "What if humanity's capacity to cooperate has been undone by the very technology we thought would bring us all together?"

Self-driving cars aren't mainstream, but they've already changed the labor market: Rest of World looks at how outsourced work has been altered as fleets of people in lower-income countries are training software to think more like human drivers — and that includes tasks such as labeling digital images of drops of water. (My colleague Cade Metz has also written about all of the humans needed to teach artificial intelligence software.)

In today's installment of "technology is not magic": Software algorithms intended to help hospitals quickly diagnose coronavirus patients or predict how sick they might become mostly didn't make a difference and some might have made things worse, MIT Technology Review reports.
Hugs to this
I am in love with this horse dancing and prancing to nightclub music. (Here is more on Mopsi and his human rider Steffen Peters at the Olympics.)