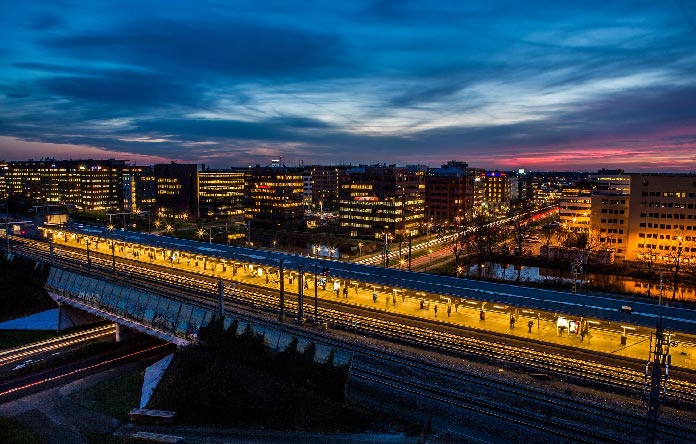 WASHINGTON — Nearly four dozen states on Friday asked a federal appeals court to reconsider an antitrust lawsuit against Facebook that a judge threw out last year.
In June, Judge James E. Boasberg of the U.S. District Court of the District of Columbia said the states had waited too long after some of the deals under scrutiny were made to file their suit.
The plaintiffs, which are led by Attorney General Leticia James of New York and include the District of Columbia and Guam, argued in their appeal that states have more latitude than private plaintiffs for when they file lawsuits. They also argued that it was in the public's interest for the attorneys general to pursue the antitrust complaints against Meta, the parent company of Facebook.
The states' central claim is that Facebook acquired competitors — particularly Instagram in 2012 and WhatsApp in 2014 — in a predatory manner, in order to crush competition. They also argue that Facebook harmed rivals like Vine by blocking them from accessing data and tools on its platform. That harmed consumers, who were deprived of more competition and alternative services in social networking, the states claim.
"Time and again, the social media giant has used its market dominance to force small companies out of business and reduce competition for millions of users," Ms. James said. "We're filing this appeal with the support of almost every state in the nation because we will always fight efforts to stifle competition, reduce innovation and cut privacy protections, even when we face a goliath like Facebook."
Chris Sgro, a spokesman for Meta, said: "We believe the district court's decision dismissing the states' complaint was correct, and that there are no grounds for overturning that decision."
Legal pressure has intensified against Meta in recent days. The states' appeal comes days after a Mr. Boasberg allowed a revised version of a similar antitrust lawsuit by the Federal Trade Commission to proceed. The F.T.C. argued that the company used a "buy-or-bury" strategy in its acquisitions of Instagram and WhatsApp to create a monopoly in social networking.
Mr. Boasberg was initially skeptical of both lawsuits, but for different reasons. He said the federal regulators had not given sufficient evidence to support some of its basic assertions, such as that Facebook had a monopoly. This week he said those regulators had cleared that bar in a revised suit.