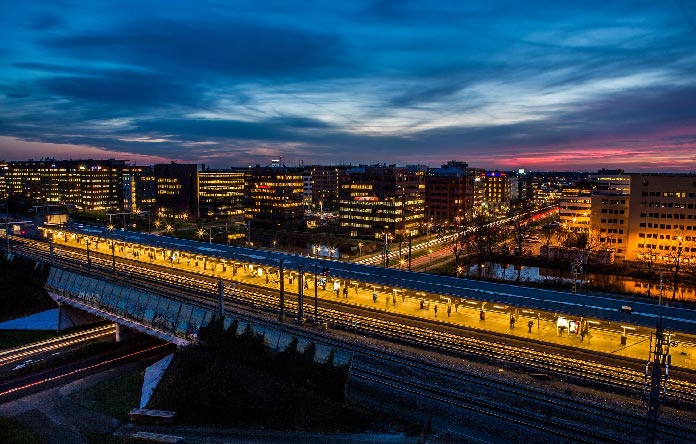 Tesla, the world's leading electric car company, on Saturday reported a steep increase in worldwide sales in the first three months of the year as it overcame supply chain problems and moved closer to production levels on a par with established luxury carmakers like BMW and Mercedes-Benz.
Tesla said it delivered 310,000 vehicles from January through March, up from 185,000 cars during the same period in 2021, roughly in line with Wall Street's expectations. The nearly 70 percent increase was in contrast with major carmakers like General Motors and Toyota, which reported big sales declines on Friday because of shortages of key components.
The increase in the first quarter builds on Tesla's momentum from last year, when it nearly doubled sales, to just short of 1 million cars, and overtook Volvo and Subaru. Tesla has coped better with an industrywide shortage of computer chips because its mastery of software allowed it to substitute chips that were available for ones that are scarce.
The first-quarter sales were "a positive step in the right direction for the next step of the Tesla growth," Daniel Ives and John Katsingris of Wedbush Securities said in a note on Saturday, though they acknowledged that some analysts had expected more.
Tesla said Saturday that it was able to achieve the sales increase "despite ongoing supply chain challenges and factory shutdowns." Tesla has had to suspend production at its operation in Shanghai several times because of lockdowns mandated by the local government.
Tesla's first-quarter sales were almost unchanged from the fourth quarter of 2021, when it delivered 309,000 vehicles. The Tesla Model 3 sedan and Model Y sport utility vehicle accounted for almost all the sales volume.
Some analysts think Tesla could sell 2 million vehicles in 2022 now that a factory near Berlin has begun producing the Model Y for European customers, challenging the German carmakers that dominate the luxury market. Tesla sells far more electric vehicles than any other carmaker, and battery-powered cars are growing faster than any other category of vehicle. Sales of those cars could increase further as gasoline prices soar and stay high. Tesla's $1 trillion market valuation is a sign that, as far as Wall Street is concerned, it is on track to dominate the industry.
At the same time, the market for electric cars is becoming more crowded as established carmakers belatedly offer more battery-powered models that resonate with buyers, like the Ford Mustang Mach E or Volkswagen ID.4. Traditional automakers could begin to take a greater share of the electric car market if, as some industry executives predict, the semiconductor shortage eases later in the year.
Tesla will disclose profit and revenue figures on April 20, the company said Saturday.