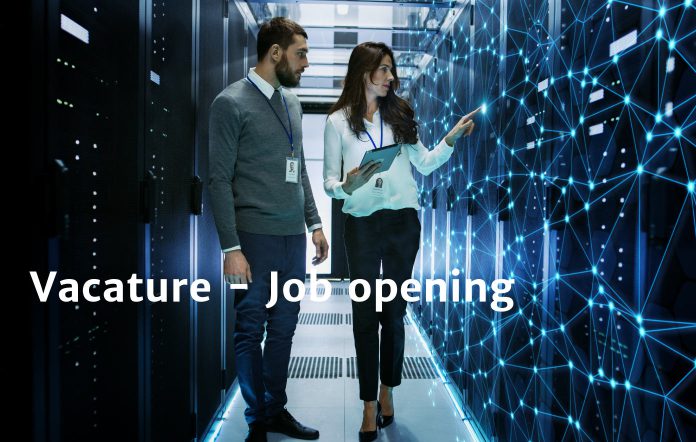 MK Digital is an ICT recruitment and selection agency specialized in the data center, cloud, telecom and hosting industry in the Benelux.
Thanks to our 14 years of experience and personal way of working, we have an extensive network of ICT professionals and top talents in the field of technology, sales, finance and marketing. This enables us to quickly match the right candidate with the right client.
Below you will find a vacancy of one of our clients. If you are interested in this vacancy, please apply directly using the form at the bottom of this page.
Do you think that a friend, family member or acquaintance might be interested, tip us off and receive 50% of our earnings as soon as we have found him or her a job, for more information, just give us a call or mail Mark at mark@mkdigital.nl!
Overall Job Purpose
The Scrum Master will assist the Product Manager and/or Product Owner in driving deliverables through the Agile scrum processes.
Key Responsibilities
Facilitate/Run Scrum events, including daily stand-up, sprint review, etc. and hold the team accountable for task status and story point documentation
Coordinate with counterparts (Product Owner and other teams) to ensure the delivery of items according to plan
Contribute and add value to all Agile/Scrum process meetings such as Sprint backlog review, Sprint planning, and retrospectives
Work with Product Manager and Product Owner to ensure product backlog Features, User Stories, and Tasks are created and maintained
Understanding product planning in an empirical environment;
Coaching the Development Team in self-organisation and cross-functionality;
Helping the Development Team to create high-value products;
Removing impediments to the Development Team's progress;
Working with others to increase the effectiveness of the application of Scrum in the organisation
Causing change that increases the productivity of the Scrum Team
Assist with planning and running feature demo meetings for customers and stakeholders.
Capture and materialise all customer feedback into backlog items
Develop, automate, and maintain metrics for Scrum and Kanban processes.
Maintain Scrum metrics and move the team towards standardised metrics that are commoditised for other teams
Perform analysis on metrics to determine areas of improvement for the Agile/Scrum processes as it relates to team deliverables and efficiency
Coach team on areas of improvement
Assist the scrum team with documenting use-cases and requirements for customer and stakeholder deliverables
Assist with maintaining automation documentation and user guides
Qualifications and Competencies
Certified Scrum Master (CSM) or Certified Product Owner (CSPO)
Native or near-native proficiency in English and Dutch
3+ years of experience working as a Scrum Master, project manager, or product owner on technical projects (Software Development, DevOps, or Big Data)
Proven track record of identifying and implementing improvements to processes and projects
Proven experience with Project management applications such as JIRA/Monday, as well as new-age applications
Strong understanding of how to maintain a groomed backlog with multiple sprints planned
Ability to manage work in a highly technical, changing environment
Experience managing work and dependencies across multiple departments
Experience creating detailed project plans and estimates for projects and tracking results
Excellent verbal/written communication skills, including communicating technical issues to non-technical audiences
Ability to communicate requests from non-technical audiences to a technical team
Understanding of ITSM concepts
Strong critical thinking, decision making, and analytical skills
Outstanding time management skills and attention to detail
Ability to thrive while working on ambiguous or challenging project
Lives and breathes Agile processes
Interested in this job?
You can send your application, consisting of a motivation letter and CV, to Mark Karsch via the application form at the bottom of this page. You can also contact Mark for questions about the position via mark@mkdigital.nl.
We are always looking for the candidate that most closely matches the above profile. However, if you are not fully meeting the requirements, but still think, that we should choose you – don't hesitate to still apply or contact us!