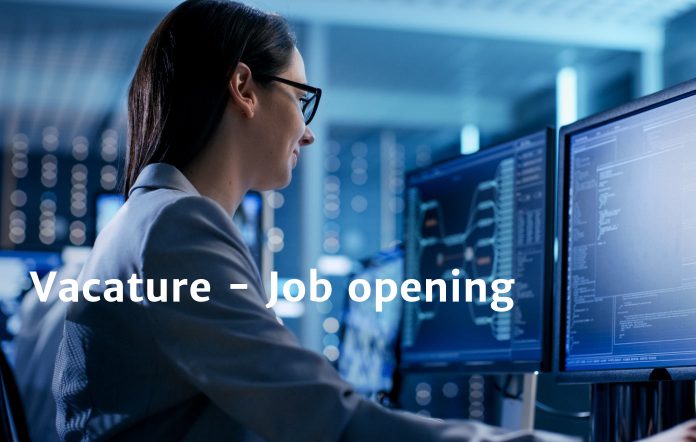 MK Digital is an ICT recruitment and selection agency specialized in the data center, cloud, telecom and hosting industry in the Benelux.
Thanks to our 14 years of experience and personal way of working, we have an extensive network of ICT professionals and top talents in the field of technology, sales, finance and marketing. This enables us to quickly match the right candidate with the right client.
Below you will find a vacancy of one of our clients. If you are interested in this vacancy, please apply directly using the form at the bottom of this page.
Do you think that a friend, family member or acquaintance might be interested, tip us off and receive 50% of our earnings as soon as we have found him or her a job, for more information, just give us a call or mail Mark at mark@mkdigital.nl!
The Junior Systems Engineer is part of the technical team (Delivery and Operations) which focuses on systems operations.
The Junior System Engineer helps with the maintenance and deployment of servers, storage, and firewalls supporting the Senior Systems Engineers and the rest of the Tech Team, with different applications that make up the ecosystem of the Internet Exchange.
Oversees and performs day-to-day operations
The Junior Systems Engineer works closely with the Senior Systems Engineer, managing the Lifecycle of the company Linux-based baselines.
The Junior Systems Engineer maintains the systems infrastructure using several monitoring tools, like Check MK, as well as Configuration Management Software, like Ansible and Puppet.
Supports Tech team
The Junior Systems Engineer assists the Senior Systems Engineers, NOC, and Software development teams by supporting the platform where a server is involved, e.g. the monitor servers, firewalls, Gitlab, and containers. The Junior Systems Engineer solves critical/warning alerts related to storage, services, SSL certificates, bad performance, etc.
The Junior Systems Engineer installs new bare metal servers, creates new virtual servers, and also supports outsourced services e.g. the company website, the MORE-
IP website, and the peering-forum.eu website, and in general all the outsourced works that require our aid.
Willing to gain broad technical knowledge
The Junior Systems Engineer may not have insight in all technical aspects of our products & services, including engineering, software development, and security management but is willing to learn and eager to grow. Using our lab environment, official trainings, and the help of the Senior Systems Engineers, the Junior Systems Engineer will gain more knowledge and competences.
Key internal collaboration partner(s)
● Maintains a continuous dialogue within Delivery & Operations (NOC, Engineering, and Software Development teams)
● Works closely with various team members of the Tech team (Develop team)
● Works closely with the Information Security team
Key external collaboration partner(s)
● May liaise with external parties (e.g. in regard to our outsourced services)
Required level of education
• A minimum of MBO 4 ICT or equivalent related studies
• Good knowledge of English (written and spoken); Knowledge of Dutch is a plus
• Driving license (and willingness to drive)
Required work experience (years)
• No experience required
Technical abilities and skills
• Basic knowledge of systems hardware; DELL/HP/Supermicro servers, DELL/Synology storage (NAS/SAN), firewalls (Palo Alto)
• Basic knowledge of scripting languages like Bash, Python, and/or Perl is a plus
• Basic knowledge of Linux, Microsoft Windows Server is a plus
Behavioural competencies
● Eager to solve problems
● Well-organised
● Able to work on a 24×7 environment
● Able to work independently as well as within a team
● Eager to learn
● Customer-oriented
● Able to multitask
● Good eye for detail
Metrics
• Keeps the incident reports up to date
• Based on the previous metric, uptime of the systems infrastructure
Interested in this job?
You can send your application, consisting of a motivation letter and CV, to Mark Karsch via the application form at the bottom of this page. You can also contact Mark for questions about the position via mark@mkdigital.nl.
We are always looking for the candidate that most closely matches the above profile. However, if you are not fully meeting the requirements, but still think, that we should choose you – don't hesitate to still apply or contact us!