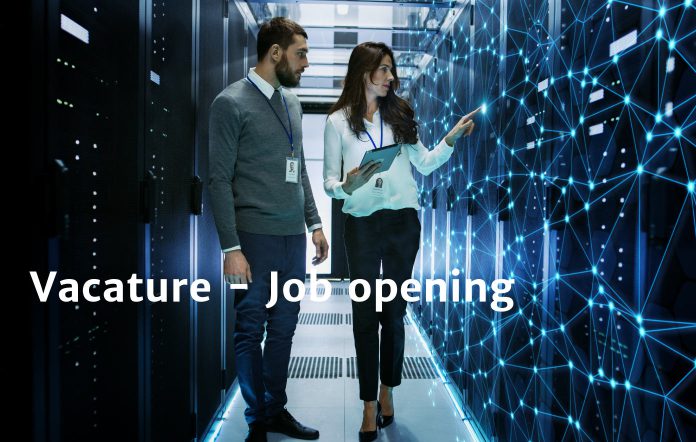 MK Digital is an ICT recruitment and selection agency specialized in the data center, cloud, telecom and hosting industry in the Benelux.
Thanks to our 14 years of experience and personal way of working, we have an extensive network of ICT professionals and top talents in the field of technology, sales, finance and marketing. This enables us to quickly match the right candidate with the right client.
Below you will find a vacancy of one of our clients. If you are interested in this vacancy, please apply directly using the form at the bottom of this page.
Do you think that a friend, family member or acquaintance might be interested, tip us off and receive 50% of our earnings as soon as we have found him or her a job, for more information, just give us a call or mail Mark at mark@mkdigital.nl!
Company:
We are a multinational, Tier 1 facilities-based ISP, consistently ranked as one of the top five networks in the world and is publicly traded on the NASDAQ Stock Market under the ticker symbol CCOI. We specialize in providing businesses with high speed Internet access and point-to-point transport services. Our facilities-based, all-optical IP network backbone provides IP services in over 219 markets located in North America and Europe. Since our inception, we have unleashed the benefits of IP technology, building one of the largest and highest capacity IP networks in the world. This network enables us to offer large bandwidth connections at highly competitive prices. We also offer superior customer support by virtue of its end-to-end control of service delivery and network monitoring. We offer competitive compensation and a full benefits package that takes effect within 30 days of employment.
Responsibilities:
Responsible for network field activity on our network in The Netherlands and Belgium and our own datacenter in Amsterdam
Installation of Network Elements within our Communications locations.
Turn-up and test new customer circuits, document and communicate changes
Implementation of Long haul and Metro network
Management of contractors and providers
Familiar with Lone Working and able to adapt
Work with Network Planning and Provisioning to provide Field perspective to network deployment as well as to provide expertise in deployments.
Maintain proficiency within the telecommunications infrastructure, fiber, CWDM and DWDM technologies.
Able to work in a safe manner on the power distribution, showing competence around safe working.
Qualifications:
Travel 30% , 5+ years experience on telecommunication networks.
Required

5+ years of field experience in DWDM / IP networks
Experience in the use of optical test equipment, including optical power meters (OPM – OLS), OTDRs and OSAs, and interpretation of test results
Strong problem solving and troubleshooting skills
High-energy individual with interpersonal skills to work effectively with others, motivate peers, and drive project to completion
Experience on daily operations of a Datacenter (Diesel Generator, UPS, HVAC)
Speak English

Desired

Project management experience
Driving License
This position reports to the Manager of Field Engineering.
Interested in this job?
You can send your application, consisting of a motivation letter and CV, to Mark Karsch via the application form at the bottom of this page. You can also contact Mark for questions about the position via mark@mkdigital.nl.
We are always looking for the candidate that most closely matches the above profile. However, if you are not fully meeting the requirements, but still think, that we should choose you – don't hesitate to still apply or contact us!