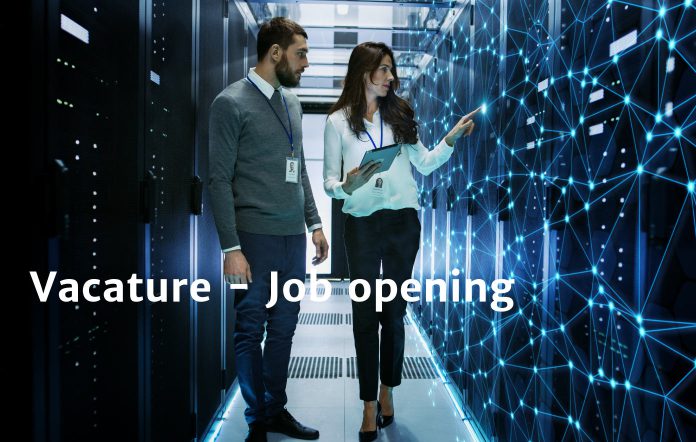 MK Digital is an ICT recruitment and selection agency specialized in the data center, cloud, telecom and hosting industry in the Benelux.
Thanks to our 14 years of experience and personal way of working, we have an extensive network of ICT professionals and top talents in the field of technology, sales, finance and marketing. This enables us to quickly match the right candidate with the right client.
Below you will find a vacancy of one of our clients. If you are interested in this vacancy, please apply directly using the form at the bottom of this page.
Do you think that a friend, family member or acquaintance might be interested, tip us off and receive 50% of our earnings as soon as we have found him or her a job, for more information, just give us a call or mail Mark at mark@mkdigital.nl!
Overall Job Purpose
The Junior Accountant is part of the Finance team and reports to the Finance Manager. The focus of the Junior Accountant is to provide administrative support to the finance team depending on the team's and business' needs.
Key Responsibilities
Acts as a first point of contact with our suppliers and is responsible for keeping the accounts payable mailbox (inquiries, complaints) up to date. Note that the communication with our suppliers is conducted mainly via emails.
Inputs supplier invoices in our internal procurement platform (Coupa), creates purchase orders for internal approval(s) and creates new suppliers in our accounting tool (FinancialForce).
Verifies records, checks information on invoices, maintains and classifies records and files.
Monitors outstanding payments to suppliers and is able to generate reports where needed.
Supports the finance team in areas such as debt collection, compliance (e.g. CBS reporting, VAT returns), bank reconciliations, cost analysis, and preparation of process manuals.
Assists in preparing year-end audit files.
Qualifications and Competencies
Secondary vocational education (MBO) or Bachelor's degree (BSc/HBO) in Finance or Accounting or a related field
Fluency in Dutch and proficiency in English (spoken and written) is required
2 years + of proven experience as an Assistant or Junior Accountant or relevant
Familiar with basic financial and accounting principles
Excellent Excel skills is a must
Knowledge of Coupa is a plus
Knowledge of FinancialForce is a plus
Soft Skills
Self-motivated, with a 'can do' attitude
Analytical mind
Attention to detail/ accuracy
Solid people and communication skills, internally and externally with customers/suppliers
Organised and methodical in approach
Ability to work well under pressure and meet tight deadlines
Ability to work independently, as well as in a team
Team player
Interested in this job?
You can send your application, consisting of a motivation letter and CV, to Mark Karsch via the application form at the bottom of this page. You can also contact Mark for questions about the position via mark@mkdigital.nl.
We are always looking for the candidate that most closely matches the above profile. However, if you are not fully meeting the requirements, but still think, that we should choose you – don't hesitate to still apply or contact us!