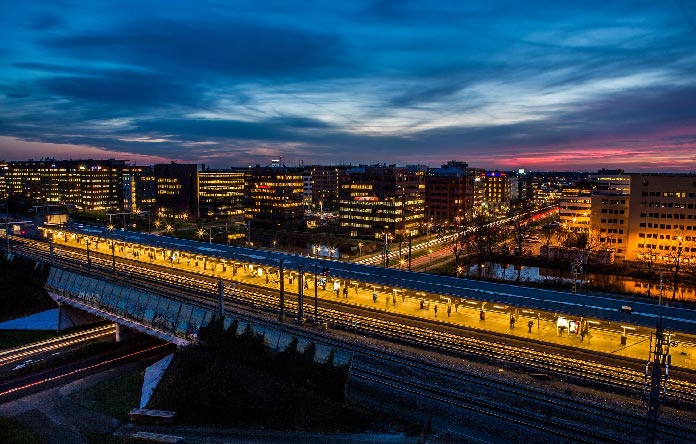 Several of the UK's largest comms providers are collaborating on a sustainability initiative that is geared towards curbing telco supply chain's greenhouse gas emissions (GHG).
BT, Sky, TalkTalk, Three and Virgin Media are among the 12 entities that have pledged to support the Digital Connectivity Forum's Climate & Sustainability Work Group, whose focus is on helping the telecoms industry shrink its environmental footprint.
The initiative's participants all took part in a roundtable meeting in May 2023, jointly organised by Accenture and comms market regulator Ofcom, where they were invited to discuss and pinpoint priority areas where they could collaborate to reduce their supply chain GHG emissions.
They have since further committed to meeting four times before the end of the United Nations Climate Change Conference (COP28), which runs for two weeks from 30 November 2023.
The group has also published a statement of commitment, outlining the areas they plan to prioritise and work together on, with particular attention being paid to reducing the Scope 3 emissions generated by their supply chain activities.
"The telco value chain is complex and a material source of GHG emissions, making it a priority area for attention," the statement read.
"Participants focused on the parts of the value chain where they telco industry can collectively make the greatest impact to reduce GHG emissions."
Alex Mather, head of the Digital Connectivity Forum, said the ease with which these firms have set aside their competitive differences in the interests of tackling climate change is to be applauded.
"We commend the collaborative commitment of these companies in reducing the climate impact of the telecoms sector," said Mather.
"By understanding and addressing the complexities of the industry, we can pave the way for industry-wide transformation. The enthusiasm and support for the DCF's climate working group are inspiring, and we look forward to their proposals ahead of COP28."
Ed Leighton, director of strategy and policy at Ofcom, said – in the run up to COP28 – the group should come up with some specific proposals on how they will seek to achieve their goal of reducing the telecom industry's supply chain GHG emissions.
"We welcome the commitment of these companies to work together to reduce the climate impact of the sector," said Leighton. "Better understanding the supply chain is as critical for sustainability as it is for security, so this is the right focus."
Toby Siddall, sustainability lead at Accenture UK and Ireland, added: "The commitment we saw from all participants at May's roundtable to work together and identify priority areas for collaboration will accelerate the innovative solutions and sustainability services needed for real action."