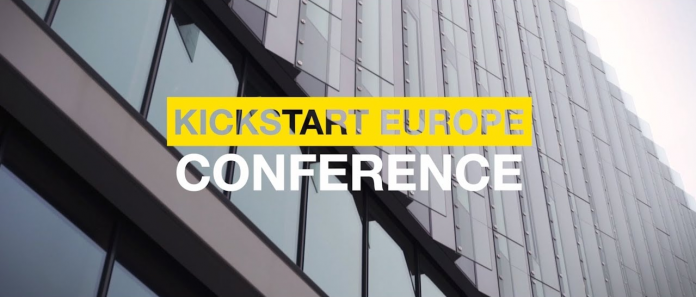 January 6, 2020
AFIBER invites you to join us at the annual strategy and networking summit on digital infrastructure, Kickstart Europe – January 27-28 at RAI Amsterdam. Meet our leadership team, discuss latest trends and developments on business connectivity.
Industry leaders from all over Europe will gather to discuss opportunities, current affairs and explore the emerging trends and technology shaping the digital industry and digital infrastructure of cloud, connectivity and data centers.
What are the growth expectations for the data center, connectivity and cloud industries, as well as the digital economy as a whole? What are the main challenges that we face, and are they different from last year? ​Stijn Grove, initiator of KickStart Europe, shares his predictions:
Stijn Grove, founder of Kickstart Europe
"The pace of growth for the digital economy is incredible. IDC predicts that by 2021 more than 50% of global GDP will come from the digital economy. Indeed, European digital infrastructure is on course ​to at least double in size within five years. ​​​This brings enormous opportunities, however simultaneously a wide range of serious challenges that need to be addressed if we want to further strengthen our digital economy. ​​​Challenges include issues in the areas of infrastructure, education, sustainability, legislation, and safety. For example, power grids are not growing fast enough to keep up with technological developments, so we need different processes and solutions. This is why we're organizing KickStart Europe for the third time in 2020 – to have an international strategy and networking conference in Amsterdam, a location easily accessible to most. Organized by the industry, for the industry. It's purposefully held at the start of the year so all key parties can get together, meet in person and gain insights for the upcoming year. ​The conference aims to bring finance and investment parties together with the digital infrastructure industry with, of course, the ultimate goal to further grow the digital economy."
Meet us at the event, contact info@afiber.net or visit kickstartconf.eu for more information on the program and tickets.
About AFIBER
AFIBER empowers clients with software controlled, network-independent optical transmission services. We operate fiber networks with elastic optical transmission capabilities. Our clients range from national SMB's to global enterprises with over $100bn in yearly revenues.
AFIBER services are built on the company's core strength: leveraging technology and connectivity efficiencies to allow customers integrate, distribute and manage high performance data transport across organizations, data centers and customers more effectively.
For more information learn more or get in touch.