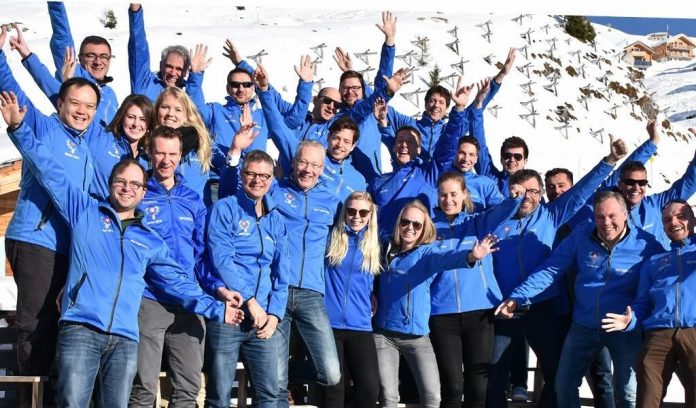 September 5, 2019
Looking for an internship or trainee development opportunity combined with a world-class leadership team? AFIBER offers an environment to develop yourself and be inspired to create a better business and a better connected world.
A unique opportunity to join a leading team in telecom services and digital infrastructure with real responsibility and outstanding on-the-job training.
Joining AFIBER means enrolling in a once in a lifetime challenge where you will be working with real business cases and inspiring people. It is a thrilling experience that will allow you to understand leading business from the inside, developed by top leaders that build and manage our organization and boost the skills you need to ignite the leader in you.
At AFIBER we are looking for students and graduates who will partner with us to create a better business and a better world, and who are looking to become the leaders of tomorrow. We believe our employees are not defined by their job titles, but by the positive impact they make through the work they do.
This is a unique opportunity to join and learn within an organization that has a highly entrepreneurial spirit and strong commitment to your long-term learning curve. In principle, you will be based in our headquarter in Heemstede with international traveling on an ad-hoc basis in case of partner meetings or trade fairs.
AFIBER expects the candidate to have:
– An open, critical and pragmatic view of technology, team and deployment of resources
– Interest in technology- and telecom related markets
– A sense of ownership of one's own domain, cooperative towards overlapping domains
– Strong communication skills, intellectual curiosity and proactive mentality
– Excellent level of the English language
– Driver's license B
AFIBER offers:
– Full-time role
– Help build the success of a new player with international ambitions
– A wide diversity of activities and a grip on the further fulfillment of one's own responsibilities
– Flexible working and relaxed dress code
Should you be interested in this position, please feel free to contact us directly and send your application (including a short cover letter and CV) to careers@afiber.net
About AFIBER
AFIBER empowers clients with software controlled, network-independent optical transmission services. We operate fiber networks with elastic optical transmission capabilities. Our clients range from national SMB's to global enterprises with over $100bn in yearly revenues.
AFIBER services are built on the company's core strength: leveraging technology and connectivity efficiencies to allow customers integrate, distribute and manage high performance data transport across organizations, data centers and customers more effectively.
For more information learn more or get in touch.