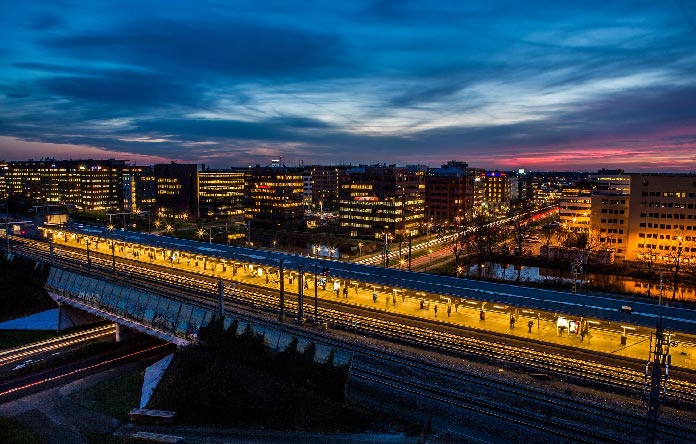 Ms. Hyman said that the valuation dip did not mean anything. The company needed money to ensure it was prepared for any scenario, she said, pointing out that nobody knew when the pandemic would abate.
Of all the changes Rent the Runway made to its business last year, the biggest was the shift from its unlimited offering, which had allowed subscribers to swap as many items as they wanted for a monthly fee. Now, it offers a few different tiers — users can rent up to four items per month, in one shipment, for $89, or up to 16 items, and up to four shipments, for $199. The new model appeals to a broader array of customers and is more cost-effective and better for the environment, Ms. Hyman said, as it cuts down on the nonstop deliveries and dry cleaning.
Traction in the men's wear rental market continues to be slow, but before the pandemic, the sector was surging for women.
Urban Outfitters introduced its rental service, Nuuly, in 2019, and offerings had cropped up from a wide variety of mall chains and other brands, like Vince, Rebecca Taylor, H & M and Ganni. Major department stores such as Selfridges in London recently began high-profile women's wear rental programs, and earlier this year Ralph Lauren became the first luxury brand to offer direct clothing rentals.
For luxury brands, rental could represent 10 percent of revenue by 2030, according to a recent Bain & Company report. When an item gets rented 20 times, for instance, it generates a profit margin of more than 40 percent, the report found.
While rental clothing services and their monthly subscription fees became far less appealing during the pandemic, secondhand clothing sites flourished, with companies like Poshmark and ThredUp going public. Coresight Research estimated the size of the U.S. rental apparel market at $1.3 billion in 2019, and said that it declined to $1.1 billion last year. The firm expects a rebound to "at least" $1.2 billion in 2021.