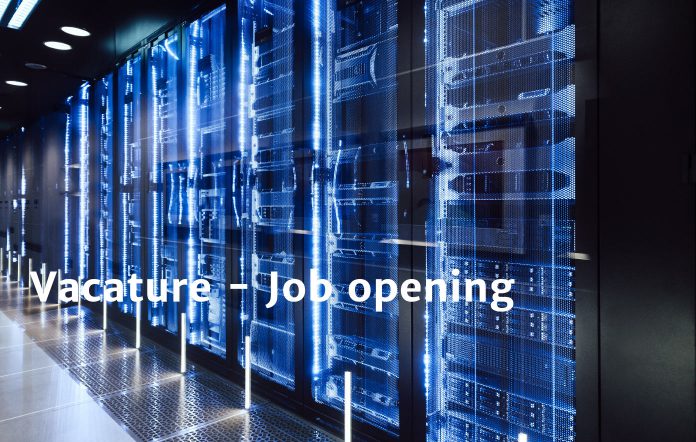 MK Digital is an ICT recruitment and selection agency specialized in the data center, cloud, telecom and hosting industry in the Benelux.
Thanks to our 14 years of experience and personal way of working, we have an extensive network of ICT professionals and top talents in the field of technology, sales, finance and marketing. This enables us to quickly match the right candidate with the right client.
Below you will find a vacancy of one of our clients. If you are interested in this vacancy, please apply directly using the form at the bottom of this page.
Do you think that a friend, family member or acquaintance might be interested, tip us off and receive 50% of our earnings as soon as we have found him or her a job, for more information, just give us a call or mail Mark at mark@mkdigital.nl!
The Product Manager is part of an international product management team responsible for the day to day management of our products.
You manage the lifecycle of products and support the product managers in the Netherlands, Denmark or Belgium with this activity. You ensure that products are realized in accordance with our vision. You develop a network of stakeholders that help you implement the product vision, design, development, and lifecycle activities. You support the Group Director of Product management in his coordinating role. You maintain overview on product related matters and communicate progress. You ensure that all product documentation is validated and that all tools and processes are implemented for product deliveries in accordance with specifications.
You will report to and work closely together with the Group Director of Product management.
Responsibilities
Execute the product vision
Make the product vision your own and keep stakeholders up to date on where the realisation stands.
Develop and execute the product roadmaps that implement the product vision. You own the master list of possible changes to products and represent the rationale behind prioritization.
Perform business analysis with subject matter experts and customers.
Identify new opportunities, product enhancements, and extensions.
Product lifecycle management
End to end management of the product lifecycle from concept to phasing out of the product(s).
Manage products from strategic planning to tactical activities.
Be an expert in the product and keep up to date with technological advances.
Educate teams about products and solutions.
Monitor the marketplace, customers, and competitors.
Create reports on the product turnover, growth, profitability, market share…
Define and launch sound iterations to the product. Synthesize all input and ideas into a concrete plan.
Identify and manage the product changes (price updates, specifications, documentation, licensing, …).
Ensure that all product data is kept up to date and remains coherent in all tools and systems.
Product design and development
Facilitate the design, development and launch of our group products.
Develop and motivate the product price setting.
Create the product business case.
Develop documentation to support the approval, design, development and launch of our products.
Identify the specification and prioritize the product features, functionality and capabilities.
Facilitate the development of high impact tools (product inventory and specifications, product quoting, product terms and conditions, …)
Develop the internal product training materials.
Define and implement the strategies to counter competitors.
Manage the product roadmap and facilitate the creation of the related technology roadmaps.
Linking new products to the internal systems (configure tools with product data).
Develop and implement the product launch strategy.
Product communication
Be the point of contract for all product related matters.
Feed the overall product learning of the organization. Communicate experience with products in a manner that makes the company smarter as a whole.
Communicate effectively with cross-functional teams.
Extensively communicate about new or changed products.
Be the glue that connects and unifies all parties interested in the products.
Requirements
3+ years of product management experience in the IT market.
You possess a unique blend of business and technical savvy.
You have a big-picture vision, and the drive to make that vision a reality.
You have a good knowledge of IT service management and ITIL.
You have a good overall technical background in IT and a passion for mission-critical enterprise IT solutions.
You are experienced with Excel, Word, data processing and automation techniques (SQL queries, VBA, …).
Your interest is in managing IT ecosystems not IT systems.
You are stress resistant and a perfect multi-tasker that maintains overview on progress.
You organize your own work and follow your own schedule to realize defined objectives by the agreed date.
You can switch between micro and macro management following the needs of the organization.
You are flexible to perform a broad palette of activities.
You like to perform hands-on and administrative tasks as part of your work.
You are target driven, decisive and commercially minded with the ability to influence across divisions.
You are a very professional communicator and like to communicate on every level of the organization.
You must have the capability to effectively implement solutions, maximize product profit, and solve problems proactively.
Computer Science or Engineering degree or work experience is a strong plus.
Analytical thinking, ability to structure data and acquire a good understanding on how an organization works
Interested in this job?
You can send your application, consisting of a motivation letter and CV, to Mark Karsch via the application form at the bottom of this page. You can also contact Mark for questions about the position via mark@mkdigital.nl.
We are always looking for the candidate that most closely matches the above profile. However, if you are not fully meeting the requirements, but still think, that we should choose you – don't hesitate to still apply or contact us!