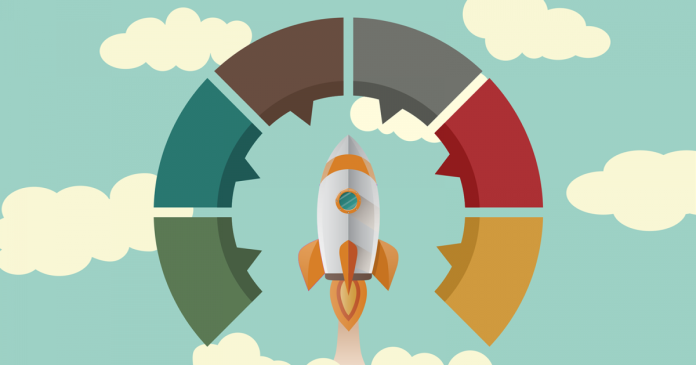 Dit bericht verscheen eerder bij FOSSlife
The role of product management may seem like a fairly modern invention in tech, but it's really been around for a while. What started out as a marketing or brand management position, focusing on sales and profits, has evolved to include aspects of product design, development, decision-making, and more. 
According to Atlassian, product management is an "organizational function that guides every step of a product's lifecycle — from development to positioning and pricing." However, the role is still evolving and expanding, says McKinsey, "due to the growing importance of data in decision making, an increased customer and design focus, and the evolution of software-development methodologies."
As part of FOSSlife's tech careers series, this article provides an overview of what product managers do and how the role fits within open source software development.
What Does a Product Manager Do?
Product managers act as the "glue that binds the many functions that touch a product — engineering, design, customer success, sales, marketing, operations, finance, legal, and more," says McKinsey. "They not only own the decisions about what gets built but also influence every aspect of how it gets built and launched." 
As Sherif Mansour puts it, "a product manager is the person who identifies the customer need and the larger business objectives that a product or feature will fulfill, articulates what success looks like for a product, and rallies a team to turn that vision into a reality."
Duties and Responsibilities
The modern product manager is "increasingly the mini-CEO of the product," McKinsey states. "They wear many hats, using a broad knowledge base to make trade-off decisions and bring together cross-functional teams, ensuring alignment between diverse functions."
A successful product manager will function like a CEO for the product and, says Atlassian, spend time on the following tasks: 
Understanding and representing customer/user needs
Defining a vision for a product
Aligning stakeholders around the vision for the product 
Prioritizing product features and capabilities
Daily tasks, per Coursera, may include the following:
Conducting research on a product, service, competitor, or market
Strategizing a plan for a product or service (development, packaging, launching, expanding)
Coordinating and communicating about a product or service with management, teams, and stakeholders
Gathering and analyzing feedback about a product or service
Developing multi-year roadmaps for products and services
Art and Science
Many of these product management tasks necessitate gathering data, applying metrics, and analyzing information to better understand both a product's value and the development process. However, says Ken Norton, the "art of product management matters more than the science over the long term." He explains:
The science is all of the stuff you read about: managing a backlog, writing a PRD [product requirements document], KPIs [key performance indicators], marketplace dynamics, growth metrics, analytical thinking, the latest Agile whatever. The "art" gets dismissed as soft skills: communicating, empathy, leading without authority, having difficult conversations, storytelling, making decisions when you don't have all the information, dealing with ambiguity, inspiring others, and connecting deeply to customers and their problems. 
The skills that comprise the art of product management, Norton says, fall into six main areas:
Communication: The ability to connect and share with other people
Collaboration: The ability to work with other people and support their ability to work with each other
Creativity: The ability to transcend the traditional and concoct something new
Critical thinking: The ability to analyze, evaluate, and form an objective judgment
Curiosity: The ability to form a strong desire to know what is unknown
Consciousness: The ability to develop the inner strength to navigate, cope, and grow
As Norton points out, anyone will benefit from building such leadership skills, "but they are crucial for success in product management."
Salary and Training
A typical product manager salary in the United States is $108,372, says Glassdoor; however, salaries differ widely depending on additional pay and benefits. 
Many career paths can lead to the role of product management, including getting a formal degree, gradually acquiring skills and assuming product management duties within an organization, and completing specialized courses.
LinkedIn, for example, offers a learning path to become a product manager, which covers topics such as developing and executing a product roadmap and product innovation techniques. Courses include:
General Assembly also offers a Product Management course, through which you can "formalize your product management (PM) skill set to succeed across both startup and enterprise product organizations." 
Check out the resources below to learn more about product management and other open source careers.
Learn More
Dit bericht verscheen eerder bij FOSSlife