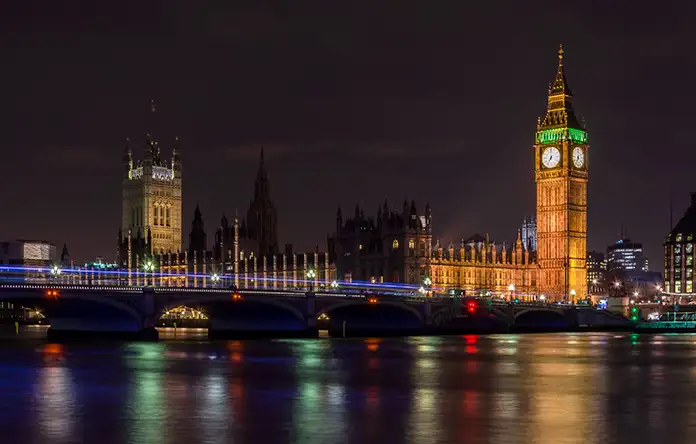 What is moves, adds and changes (MAC)?
Moves, adds and changes (MAC) refers to a set of tasks that IT teams regularly perform to keep computing equipment up to date and aligned with user and business requirements. Each task may be a small alteration, such as upgrading a single network switch, or a large and involved upgrade, such as decommissioning servers in one location and recommissioning and configuring them in another.
MAC is a general term for any routine or ongoing tasks performed on enterprise IT equipment, such as computers, servers, switches, firewalls, wireless access points, gateways, etc., and sometimes including software. Examples of such tasks include the following:
Adding new devices to the network.
Adding or deleting new users/user accounts to the network.
Changing the configuration of existing devices.
Moving equipment from one location to another.
Upgrading hardware or system software.
Replacing old hardware or software with new hardware or software.
Consolidating or migrating a data center.
The term is commonly used in network, data center management and telephony management where incremental changes occur frequently.
In some organizations, MAC may be part of a larger IT asset lifecycle management initiative. In this case, MAC sometimes is referred to as IMAC (installs, moves, adds and changes) or IMACD (installs, moves, adds, changes and disposal). MAC should not be confused with MAC address, a device's media access control address, or with Apple's computer technology.
Many enterprises standardize management of moves, adds and changes, and provide their employees with instructions about how to request and document MACs. A best practice is for IT architects to design systems to readily accommodate MAC processes. Also, the documentation should be created and updated in a way that any technician could easily replicate or modify the move, add or change.
The 3 key elements of a MAC program
As the acronym suggests, the three key elements of a MAC program are moves, adds and changes.
Moving involves physically relocating the equipment in a data center. As part of this activity, devices are uninstalled, connections are removed and the equipment is properly packaged to prevent it from being damaged during the relocation, whether within the data center or to another location.
Adding is about installing new equipment, either hardware or software, to the data center to scale up its performance, usually in response to a new business requirement.
Changes means modifying or replacing existing hardware or software, say, because the equipment in its current avatar is no longer useful or because its effectiveness is less than the organization requires. In that case, the MAC team might upgrade an existing system, change its configuration, or implement a process for data backup and disaster recovery.
The importance of moves, adds and changes
Modern data centers are highly dynamic, distributed and complex. Hardware and software elements are constantly being added, changed or removed, often increasing the data center's density and complexity. A systematic MAC program is required to manage the complexity and to do the following:
Equip the data center with the most effective and useful equipment.
Prevent damage to equipment.
Maintain the data center's — and so, the organization's — efficiency.
Increase enterprise uptime and decrease downtime.
Increase the data center's cost-effectiveness and ROI.
Systematically manage change without disrupting operations or service delivery to customers and users.
An effective, well-documented MAC program enables organizations to meet these goals. Such a program is important because it enables the business to effectively manage its data center and keep track of all IT assets from "cradle-to-grave." When strengthened with the right tools, the program lessens the burden on the IT team. It also increases business agility because it enables companies to meet their evolving needs with the right IT equipment available at the right time.
Moves, adds and changes tools
In any data center, moves, adds and changes can be time-consuming tasks. They are also prone to errors and can be challenging to manage, track and complete on time. Data center infrastructure management (DCIM) software can help to minimize these challenges and streamline MAC tasks.
DCIM software enables MAC teams to plan, manage and track the status of all MAC tasks, and to document changes. The goal of using DCIM software is to improve the planning, design, utilization and efficiency of the data center and its infrastructure.
Data-center-specific DCIM software enable MAC staff to see the following:
Who made the MAC request.
Details of the work order.
Current status.
Actions already taken and actions that are still pending.
Targeted completion date.
Violations, if any.
DCIM tools also help data center operations and IT teams to improve data center capacity planning by modeling and allocating space for equipment. The software will generate connectivity diagrams that show the relationships and dependencies among various pieces of equipment and between the equipment and critical infrastructure. With these diagrams, teams can optimize these relationships and maximize equipment uptime.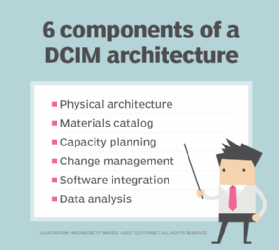 The software includes integrated and automated workflows that help to streamline MAC activities. In addition, audit trails enable teams to keep track of what was accomplished, by whom, and if there are any delays or violations that need to be addressed.
Some DCIM software is delivered with built-in alerting capability so data center managers can identify failures or other issues before they can impact services or users. They might also generate reports about trends and violations so managers can take proactive action to address and prevent violations in future.
The best DCIM software programs integrate with enterprise tech stacks, especially with ticketing and ITSM systems. Such integrations enable data center staff and managers to identify, resolve and track issues, and to optimize the data center's operations, utilization and efficiency.
Explore these considerations for a successful DCIM implementation and see how new data center demands reshape enterprise app delivery.