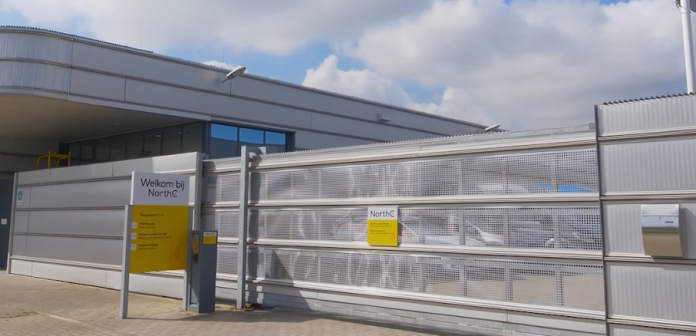 Dit bericht verscheen eerder bij Afiber
AFIBER, a provider of high-quality connectivity, proudly announces today that its network has been expanded to include the state-of-the-art NorthC Rotterdam Zestienhoven data center.

Every day we read about the importance of data for businesses and (semi-)public organizations and how they will undergo a digital transformation to remain relevant.
In their digital transformation, companies and organizations rely on data centers as secure locations to house their IT infrastructure and connect that infrastructure to an ecosystem of network and IT service providers. This includes providers of cloud services, specialized AI applications, and high-quality internet connectivity that businesses use to deliver advanced online services such as banking, online shopping, social media, and gaming.
Previously, options for choosing a modern data center in the Rotterdam region were limited compared to other economic hotspots in Europe. With the recent expansions of the data center, NorthC Rotterdam Zestienhoven has become an attractive location.
AFIBER now adds high-quality connectivity to the ecosystem of service providers in NorthC Rotterdam Zestienhoven.
This allows companies and organizations in AFIBER to have the ideal partner to establish reliable and dedicated high-capacity fiber connections to their production location, office, or second data center, or to securely and reliably connect to IT partners and service providers in other data centers.
At the same time, AFIBER and NorthC fulfill all the prerequisites for further growth of the ecosystem of network and IT service providers in the newly connected data center itself, thereby further developing NorthC Rotterdam Zestienhoven as a regional IT hotspot.
Thomas Visscher, Commercial Director at AFIBER, says: "The collaboration with the NorthC team dates back to the beginning of AFIBER. We find common ground in our shared focus on building the best solution for our customers. The larger goal is to accelerate the digital transformation of our customers, make their collaboration with digital partners easy, and ultimately make their IT a driving force for new growth opportunities in Rotterdam and beyond."
AFIBER has prepared an introductory offer for connectivity from NorthC Zestienhoven to other locations in the Rotterdam region or beyond when ordering before July 1, 2023.
If you would like to learn more about NorthC Zestienhoven and how AFIBER can provide connectivity to this data center, please contact Olivier ten Wolde at olivier.ten.wolde@afiber.net
About AFIBER
As an independent provider of fiber optic connectivity for businesses and service providers, AFIBER empowers organizations with the creation and management of superior networks connecting branches, data centers, Cloud providers, and network and IT service providers.
AFIBER's extensive fiber optic coverage serves a significant portion of the Netherlands, connecting critical data centers and various regional and national fiber optic networks. This allows us to independently select the most suitable connectivity solutions for your customized business network.
Dit bericht verscheen eerder bij Afiber