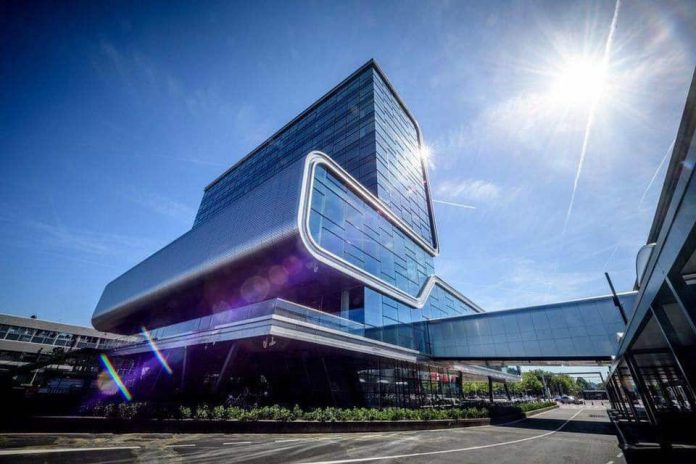 Dit bericht verscheen eerder bij Afiber
AFIBER, has announced its participation in the International Broadcasting Convention (IBC) scheduled for 15-18 September at the RAI Amsterdam. With a robust portfolio of clients such as Redbee, RTL, Fremantle, Talpa, Mobilelinks, Liberty, and Youfone, the firm's presence promises to strengthen this crucial media event anticipated to host 1,700 exhibitors and over 55,000 visitors.
The convention serves as a pivotal platform bringing together influential decision-makers from around the globe. It includes media and broadcasting technology purchasers, end-users, innovators, government officials, and media, making IBC a melting pot of industries spanning broadcasting, entertainment, and technology.
Key areas of focus at the event include innovation in production and post-production, content supply chain, Over The Top (OTT), Direct to Consumer (Content Everywhere), live and remote production. AFIBER, utilizing insights from its clients and projects, has identified several trends likely to shape the future of digital transformation and the implementation of rapid private connections:
Immersive Experiences
Virtual Reality (VR), Augmented Reality (AR), and Mixed Reality (MR) are projected to transform the way content is consumed. These bandwidth-intensive technologies require rapid and reliable networks for the best possible experience.
Ultra High Definition (UHD) and High Dynamic Range (HDR) Broadcasting
These advanced technologies significantly enhance image quality but require more bandwidth than traditional formats. The growing demand for high-definition content will fuel the need for more bandwidth and lower latency in network connectivity.
Artificial Intelligence (AI) and Machine Learning (ML)
AI and ML are becoming increasingly significant in the media industry, from content creation to recommendation systems and personalized ads. AI-driven workflows require quick data processing and low latency for real-time value delivery.
Direct-to-Consumer (DTC) Streaming and OTT
The growth of DTC streaming platforms like Netflix, Disney+, and HBO Max is expected to continue, demanding rapid, reliable connectivity for buffer-less streaming and high service quality.
5G and Edge Computing
5G networks and edge computing promise faster data transfer and lower latency, which is crucial for live broadcasts, remote production, and interactive media.
The growing demand for high-definition content, real-time streaming, and interactive media calls for robust networks capable of swift data transfer with minimal latency. With the increasing risk of cyber threats, private fiber-optic networks also provide enhanced security, safeguarding media companies' valuable content and sensitive data.
Remco Kaphorst – CTO at AFIBER
"When demonstrating innovative real-time AV applications at an event like IBC, you want to provide the best performance and user experience that leave an ultimate impression on your audience, prospects, and partners. I'm proud of AFIBER; we deliver top-quality fiber-optic networks to global customers and are recognized for our industry-specific solutions such as low latency and secure optical connectivity for IBC."
Generic network providers often struggle to provide the supplementary specifications and guarantees required for specific media applications. Thus, custom solutions are increasingly relevant in this sector to meet the requirements. AFIBER, a sought-after partner for media connectivity queries, aids its clients in realizing the benefits of digital transformation and developments in practice.
Meet us at IBC 2023
Interested in exploring the latest media developments and meeting us at the fair? Send a message to olivier.ten.wolde@afiber.net.
Over AFIBER
AFIBER is an independent provider of fiber optic connectivity for business customers and service providers. We help organizations with the delivery and management of high-quality networks between branches, data centers, cloud providers, and providers of network and IT services.
AFIBER offers business customers fiber optic coverage in a large part of the Netherlands. This fiber optic network is connected to the main data centers and various regional and national fiber optic networks. This enables us to make an independent choice for our customers for the right connectivity for your company network.
Dit bericht verscheen eerder bij Afiber